Florida loves foreign investment. The state's real estate markets thrive on foreign capital and investors are attracted to the ROI opportunities that Florida real estate promises.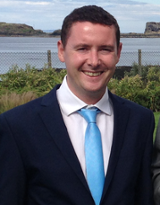 Despite Florida's investment appeal, foreign investors may fear that remote investing may prove overwhelming. The important thing to remember is that Florida real estate wants foreign investment. There are tools and resources to help investors of any property-type from all over the world make successful investments in Florida. One investor has built a successful Florida investment real estate firm from his home-base in Madrid, Spain!
Colin Murphy, Director and Co-Founder of Torcana, Ltd. has developed a substantial portfolio of single-family residential properties in Florida, mostly around Tampa, covering Hillsborough, Pasco and Pinellas. Colin adopted a strategy centered around five basic guidelines that all foreign investors should know; five rules-of-thumb for dealing in Florida real estate. By adhering to these fundamentals Colin soon mastered the Florida single-family market. Investing in Florida real estate does not have to be as daunting as it might seem.  Foreign investors will find purchasing and maintaining properties remotely much more manageable after learning these 5 things:
-  Standard Contracts
No need to get overwhelmed with dense and complex contracts. There is enough to manage as a foreign investor than ciphering through tedious contracts. Contracts should be structured as clearly and concisely as possible to avoid any miscommunications.
-  Title Companies
Many foreign investors may not be familiar with the nature and role of title agencies in a real estate transaction. These companies do not exist in many other countries' real estate systems. Title agencies operate as licensed firms ensuring clean title transfers between parties
-  Closing Costs
While closing costs in Florida are relatively inexpensive and an added investment appeal, foreign investors should be aware of the cost break-downs. Review the HUD statement prior to any closing to verify costs.
-  After Closing
The temptation to sit back after closing on a deal is great but investment properties need attentive management, especially with remote properties. It is important to ensure the continued coverage and maintenance of your investment. Develop good working relationships with local property management companies
- Taxes
Foreign investors may be unfamiliar with the nature of property taxes in the U.S. All properties, regardless of earning potential or size, are subject to taxes and returns must be filed on them. To avoid added stress, foreign investors should acquire the services of a CPA.
To hear the entire podcast – click —> 5 Things Foreign Investors Should Know About Florida Real Estate