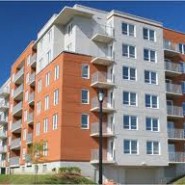 The outlook for multi-family investments in the State of Florida remains positive.  As reported in the Q2 "Survey of Emerging Market Conditions" produced by the University of Florida's Bergstrom Center for Real Estate Studies, it is believed that apartment rents and occupancy will continue to increase in the coming quarters, despite new development, which is schedule to come online over the next 12 months.
With interest rates beginning to rise, demographics favor strong occupancy rates and increased demand, as more potential buyers will be forced to stay in apartments to wait for favorable wages and savings rates for the required down payment to purchase homes.  Additionally, foreign buyers continue to drive the single family market higher, making it more challenging for first time home owners to compete.  The South Florida and Orlando markets, in particular, have been highly active markets for foreign buyers.   Overseas buyers have spent over $50 billion plus on more than 250,000 properties in Florida since 2009, as was reported in a March report by the National Association of Realtors.  Canadians lead the way with 30% of total international sales in the State, followed by Venezuela, Brazil and the UK.  Foreign national sales made up 8 percent of all existing home sales over a one year period, ending July 2013.
FGCAR, Florida Gulf Coast Commercial Association of Realtors, data for the Greater Tampa Bay market reveals asking prices for apartment buildings for sale for the market as a whole have risen to an average of $77 per square foot from $38 in the first quarter of 2011.  As of October 2013, there are roughly $3,000,000 sq feet of apartment space available for sale as compared to $5,500,000 in Q1 2011.  The Bergstrom Center reported CAP rate sales on Multi-family properties continue to drop (reflecting rising sales prices), now at 5.93% for the 2nd quarter ending from 6.36% and 5.98% in Q4 2012 and Q1 2013, respectively.   Institutions continue to be the largest buyers in total value with 46% of the market.